Holidays on the famous Costa Blanca 
Welcome to Casa Blanca Suiza
Enjoy your holiday on one of the most beautiful coastlines of Spain. The possibilities to make the holiday are almost unlimited.
Whether relaxing at our pool, make yourself comfortable with a drink in our lounge corner or simply relax and unwind. Or why not enjoy a medical foot care in our own practice at Kirti?
For more activities, there are various sport possibilities nearby, such as biking, motorcycling, golf, minigolf, jet skiing, quadtours, diving, surfing, standing paddling, swimming, hiking, fitness center and a lot of more.
In the surroundings there are various recreational parks, zoos, aquaparks and other places of interest.
Also the beautiful sandy beaches in Moraira, Benissa and Calpe are not far away.
Within walking distance it has many bars, restaurants and a shopping center.
We are at your disposal for any questions.
see you soon
Your Casa Blanca Suiza Team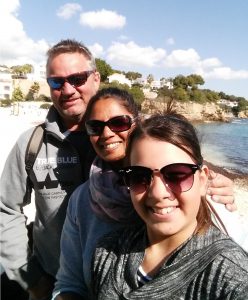 Our apartments / studios
Staying for one night or for a few more days? Looking for more space and facilities than in a hotel room? Then our Apartments may be just right for you.